About the Restaurant
Learn more about The Garlic Farm Restaurant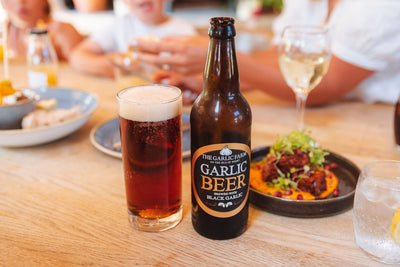 Open 9am to 5pm daily serving breakfast and lunch. Occasional evening openings - see our web calendar.
The Garlic Farm Restaurant serves high quality, garlic inspired dishes using locally sourced Island ingredients wherever possible.
At The Garlic Farm Restaurant you can sample the best garlicky food in beautiful farm surroundings with friendly service, fully licensed bar and excellent views across the valley. There are indoor and outdoor seating areas, a large grass lawn and children's play park in view of the restaurant. Farm animals including our herd of Highland cattle, horses, goats and chickens all roam in fields close by.
The Garlic Farm Restaurant has various awards including being 'Local Gem' in the 2023 Good Food Guide, winning best Gastronomic experience on the Isle of Wight in 2019, voted Best Restaurant 2020 in the Red Funnel My Isle of Wight Awards.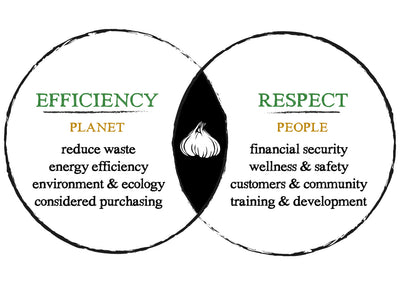 We are a third generation family-run farm that has grown from the love of garlic and the love of this beautiful place. We have a long-term interest in maintaining our environment, doing our best in our local community and making ethical choices.
Just to highlight two areas of impact, we rear 100% organic outdoor grass fed beef which you'll find on our menu and our farmland is now Soil Association certified organic.
You can read more about this and our other ethical commitments here: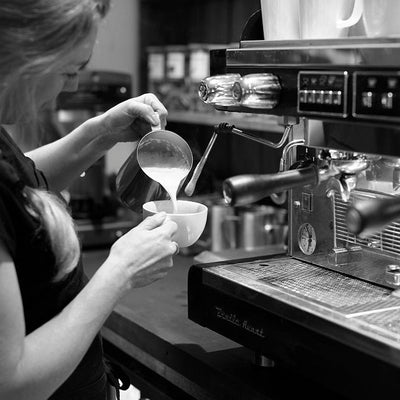 We are always looking for great people to join our team in the restaurant. If you would like to be considered please get in touch: thecafe@thegarlicfarm.co.uk
Our Upcoming Events
What's On at The Garlic Farm...
As well as being open daily 9am to 5pm, we have lots happening at the farm from live music gigs to opera evenings, workshops to art exhibitions. You can also find us at events and shows across the South of England and sometimes further afield. All upcoming onsite and offsite events are listed here on our events calendar or sign up to our newsletter to keep up to date with what's on at the farm.
Private Dining & Special Events
Bespoke bookings
Special events
We host private parties and special events including wedding receptions. Please contact us directly for more information so we can design a bespoke package for your special occasion: weddings@thegarlicfarm.co.uk
The Nag Stable
Our separate dining space in the back of the restaurant is one of the oldest buildings at the farm and still features the original mangers and stable ladders from its previous 'nag' occupants. This is a characterful and cosy space with stable door providing access directly to the outside area.
You can book 'The Nag Stable' for your private lunch party, breakfast with friends or business meeting. The capacity is maximum 30 people. Please email hello@thegarlicfarm.co.uk to book.
From our customers
★★★★★
Here are some testimonials
Garlic lover's dream ...the ploughman's was second to none waitress friendly Shop staff polite and very friendly ..Definitely recommend a visit here

Poole, England
Visited the Garlic Farm for lunch on a Saturday
lunchtime. Lunch was very good and we had a variety of dishes all of
which were delicious. Service was excellent and meal was reasonably
priced. Good shop with lots of garlic related merchandise.

Wells, England
...The food is excellent and good value. A good
selection of both garlic and none garlic items to enjoy and the creme
brulee is a must if you like this type of dessert...

Lincoln, England