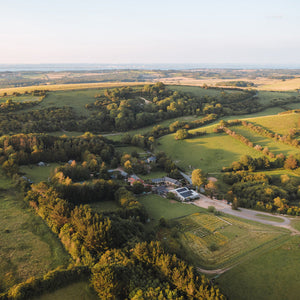 Self-Catering Accommodation
Cottages & Luxury Yurts
Staying with us
The Farm and its Location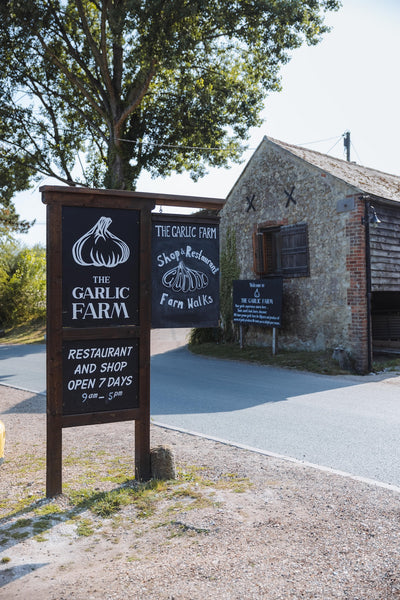 Mersley Farm (AKA The Garlic Farm) is a working farm growing garlic with a small herd of cattle, horses and chickens in the surrounding fields. The Garlic Farm Shop located in the old farm yard sells all our unique garlic products, plus a range of products from Island artisans. Our renowned award-winning restaurant is open for breakfast and lunch every day with meals prepared by the experienced Island chef, Phil Hopkins.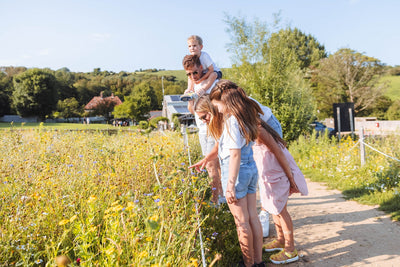 Denoted as an Area of Outstanding Natural Beauty, the farm lies at the hub of the 147 miles of bridle, cycling and
footpaths for which the Isle of Wight is famous. This makes it the ideal location to explore the Island on foot or bicycle. From the passenger ferries in Ryde and Cowes you can reach the farm by bicycle using one of the fantastic cycle routes which utilise the old railway lines. A ten minute walk from the farm onto the Downs will reward you with some of the most exhilarating views of the Island, over the Solent to England and far across the Channel.

A ridge of chalk downs extends across the centre of the Isle of Wight from east to west. Drive over the top of Mersley Down as you approach the village of Newchurch and you will see Mersley Farm nestling in its sheltered position 300 ft below. Surrounded by unspoilt scenery and ½ a mile from a main road, it is the perfect setting for a relaxing holiday, yet the nearest beach is no more than a 10 minute drive or 25 minute cycle away.
Mersley looks over the valley of Newchurch, and the rolling Island countryside towards Godshill and the south of the Island. The Farm is one mile north of the village of Newchurch with its prominent and interesting 11th Century Church and 18th Century Pub (The Pointer Inn), which serves good food in a traditional pub setting. Shopping areas are not far away as we are 4 miles from the main Island towns of Newport and Ryde.
Around the farm there are plenty of open spaces ideal for children to play including a football pitch with goals and a hard tennis court available to our visitors on request. We also have a games room with pool table, table tennis, table football and air hockey. We would like to introduce you to our farm pets. We have a number of clucking hens who are always keen for feeding and sometimes lay us a few eggs. It is likely you will be given a warm welcome from the peacocks and black pigeons. There are also our resident highland cattle who you'll usually
find in the field opposite the farm minding their own business in a 'don't-mess-with-us-and-we-won't mess-with-you' kind of way.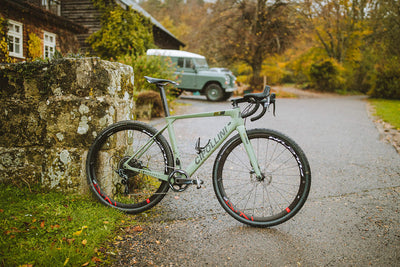 Popular sports and activities available locally include fishing, sailing, cycling, all kinds of windsurfing and surfing, riding, walking and running. We are happy to provide advice and information, to help you arrange any of these activities.
Our Upcoming Events
What's coming up at The Garlic Farm.
We have lots happening at the farm from parties to opera evenings, film screenings to art exhibitions. Find out what's on and keep up to date with our events calendar. You can also find us at events and shows across the South of England and sometimes further afield.
Click on individual events for more details.
If we're coming to a town near you, come and say hello, we'd love to see you!

From our customers
★★★★★
Here are some testimonials
We absolutely LOVED staying at Kiln Cottage and the Garlic Farm. What an amazing place to chill out for a couple of days. The cottage was clean, comfortable and beautiful. The farm itself was so nice to wander around and see
peacocks, rabbits and lots ofdifferent birds. There was a games room, football pitch and tennis courts, our stay was only 2 nights so we didn't have much time to make use of those facilities but they were great all the same. We ate in the restaurant for lunch on our day of arrival and breakfast when we left and the food was really good, staff
were also lovely and very friendly.


May 2022
We enjoyed everything about Paddock cottage and the Garlic Farm and it was perfect for our dog as well. Clean and well maintained, we wanted for nothing. Food in the restaurant was consistently good and the staff were friendly.

May 2022
Little Mersley Farmhouse

★★★★★

Our stay at the farmhouse was perfect. The location was fabulous. The farmhouse had everything we needed and a lot of room for 8 adults. We would highly recommend this.

May 2022
Yurt Ruthie - with Hot Tub

★★★★★

Sean and I spent a couple of days away at The Garlic Farm, 10 minutes down the road from where we live, we had no idea what awaited us! It has been the most magical and romantic first yurt experience! . Everything has been thought through with so much love!!!! We loved EVRY minute of it!!!! As my husband described it... "Best retreat ever"

May 2022